A duck sauce is a condiment, which is popular in Chinese-American restaurants. It is often served with fried noodles, egg rolls, crab Rangoon and Roasted Duck. Duck sauce is orange in color and has a thin, jelly-like consistency having a sweet and sour taste. The homemade duck sauce is fresh, tasty, and preservative-free, and you can customize it on your own as per the taste. The best part of duck sauce is that it is made with real ingredients. So you might be wondering how to make duck sauce? Believe me, I got you covered. Here you can find 3 different recipes for duck sauce, prepare the one you find easy and love to try. So, let's get started.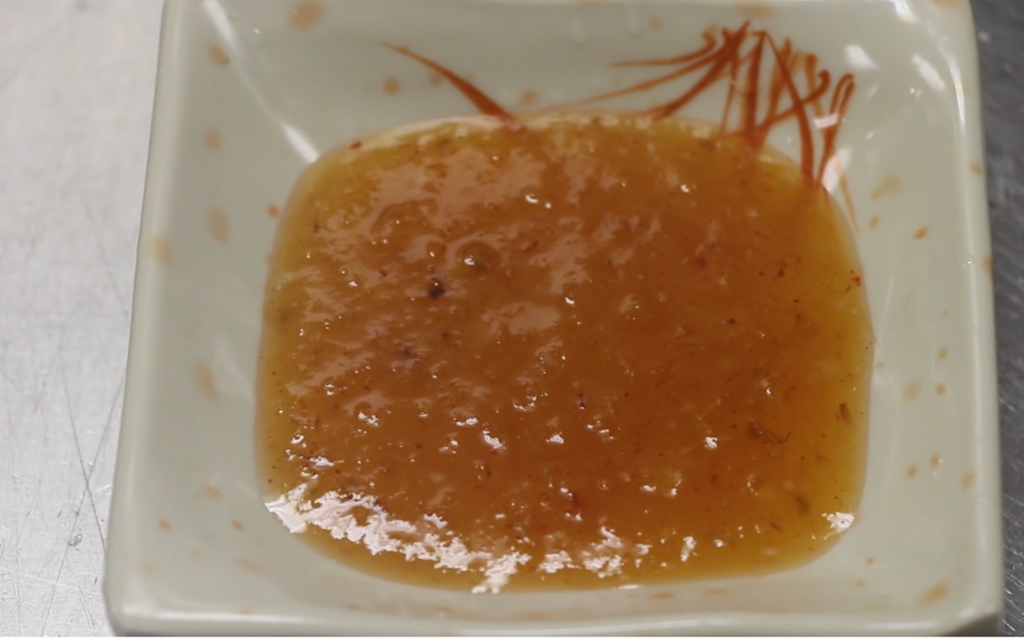 Duck sauce recipe
Duck sauce recipe
If you love duck sauce, you've got to try this natural, homemade, and fresh version. It's so simple to make and tasty, you may decide never to go back to the old way of buying from the store.
Ingredients
2

tbsp

sugar

2

tbsp

hot water

3

tbsp

apricot preserves

1

salted plum

¼

teaspoon

soy sauce

¼

teaspoon

rice vinegar
Instructions
Take a small bowl and mix hot water and sugar until the sugar is preserved.

Add apricot preserves to it.

Remove the pit from the pickled plum and add it to the bowl.

Add ½ teaspoon of liquid from the plum jar, rice vinegar and soy sauce.

Mix everything well using a fork.

Leave the sauce for 5 minutes and mix again.
Video
Chinese duck sauce recipe
Chinese duck recipe
The Chinese duck sauce is well served in the Chinese restaurant along with a bowl of crispy fried noodles, hot mustard, and hot tea.
Ingredients
¾

cup

apricot jam

2

tbsp

plum jam

¾

cup

peach jam

1

red chili

5

tbsp

rice vinegar

1

teaspoon

ginger root

1

teaspoon

soy sauce

1

teaspoon

chili powder
Instructions
Peel and mince the ginger root.

Put all the ingredients in a food processor or blender and blend it well until smooth.

Refrigerate it before using.
Two ingredient duck sauce
You can also prepare the duck sauce at your home with only two ingredients, apricot jam and white vinegar.
Instructions
Take a small bowl and add apricot jam and white vinegar to it.
Using a fork, stir the mixture until well blended.
Store it in a container.
Duck sauce recipe with fruits.
Duck sauce recipe with fruits
Equipment
Stockpot

Blender or food processor
Ingredients
5

cups

chopped mixed fruits

water

¾

cup

apple juice

1

teaspoon

apricot preserves

½

cup

brown sugar

½

teaspoon

garlic powder

½

teaspoon

mustard powder
Instructions
In a stockpot, put all the chopped fruits.

Add water, apple juice, apricot preserves, soy sauce, garlic powder, dry mustard, and brown sugar

Simmer it and stir frequently.

Reduce the heat and continue simmering for about 40 minutes.

Once the fruit is soft, remove it from the heat and let it cool.

Blend the sauce in a blender or food processor until smooth.

Cover it and refrigerate for future use.